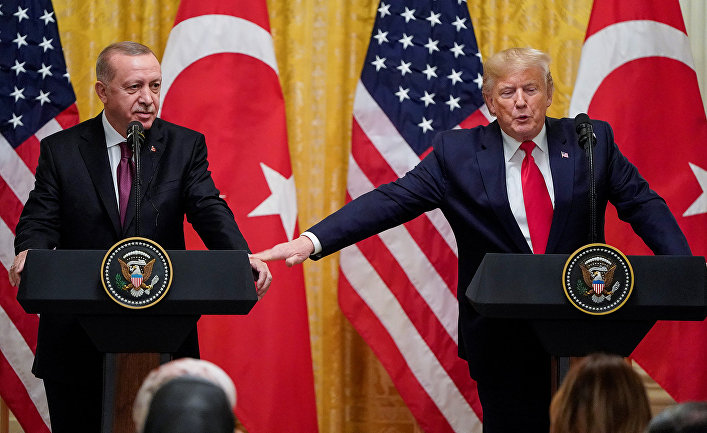 Recently on the Internet there was a video of the rapprochement of the USS Farragut destroyer with the Russian ship Ivan Hurs in the Arabian Sea. Everyone has already acknowledged that the actions of the USS Farragut crew were unlawful and in violation of the convention. Even the Pentagon itself admitted the mistake. This is not the first such case. The US has developed the habit of systematically violating international norms at sea.
And now, the US amphibious assault group of the US Navy establishes its norms of naval "behavior" only already off the coast of Turkey. Some media outlets report state activity off the Mediterranean coast of Turkey in order to find out more about the weaknesses of the state, ostensibly for the purpose of a possible invasion. The main reason is the commissioning of the Turkish Stream gas pipeline on January 8.
It is understandable – the Americans can`t accept that gas goes past them and bypasses their "favorite" Ukraine. The activation of the Turkish Stream gas pipeline contributes to the strengthening of Turkey in the region, and the "Evil Empire" is important to have a weak Turkey, which will always allow sending planes to the Middle East "for peace". The Pentagon, for all to see, is "waving its fists" in front of Ankara, simply shaking the air. What to expect further and why the USA commit the next dirty trick to the NATO "brother"?